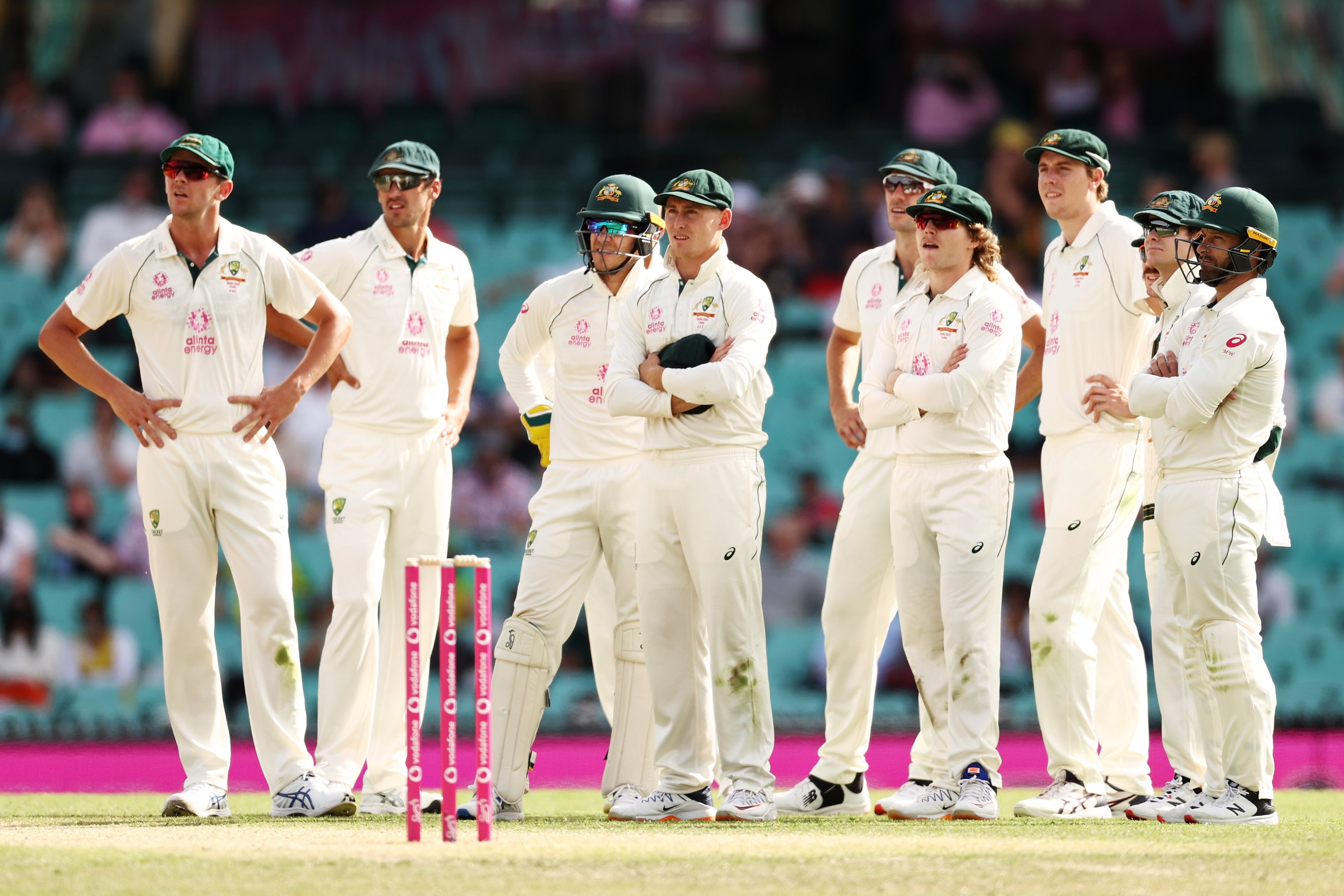 Australia's chances of qualifying for the World Test Championships Final at Lords this June took a major blow with their tour to South Africa being called off. Cricket Australia via an announcement conveyed to Cricket South Africa that the recent COVID19 outbreak in the country has left them with 'no choice' but to postpone the tour to the African nation.
"Due to the public-health situation in South Africa, which includes a second wave and new variant of the virus, and following extensive due diligence with medical experts, it has become clear that traveling from Australia to South Africa at this current time poses an unacceptable level of health and safety risk to our players, support staff and the community," Nick Hockley, Cricket Australia's interim CEO, said.
The new variant of the COVID19 virus, supposedly more contagious than the original strain, has gone rampant in the country with a peak of almost 10000 new positive cases emerging on January 8th. It is still pretty consistent with an average of 5000 per day, failing CSA's constant attempts to persuade the Australian team to tour.
Today we informed Cricket South Africa that we believe we have no choice but to postpone the forthcoming Qantas Tour of South Africa due to the coronavirus pandemic. Full statement 👇 pic.twitter.com/mYjqNpkYjp

— Cricket Australia (@CricketAus) February 2, 2021
"We acknowledge the significant amount of work by CSA in planning for the tour, during which we made it clear that CA was prepared to take on additional cost and effort to make the series happen," Hockley said. "This decision has not been made lightly and we are extremely disappointed, especially given the importance of continuing international cricket at this time, our valued relationship with CSA, and our aspirations to compete in the inaugural ICC World Test Championship (final).
"However, we have been consistent since the start of the pandemic that the health and safety of our people is always our number one priority and unfortunately despite best efforts to agree on a bio-security plan, the risks are simply too great at this time. As difficult and disappointing a decision as this is, especially for Justin [Langer, the Australia head coach], Tim [Paine, their captain], and the team, we have a duty of care to our people and their health and safety can't be compromised."
Meanwhile, CSA's Director of Cricket, Graeme Smith via a press release exclaimed his disappointment over Australia's decision. "We are extremely disappointed by the decision of CA. CSA has been working tirelessly in recent weeks to ensure we meet every single expectation of CA."
"This was set to be the longest tour in a BSE comprising a three-match Test series that was scheduled to begin with Australia's arrival later in the month. So to be informed about the CA decision at the eleventh hour is frustrating," he added. CSA Chief Medical Officer, Shuaib Manjra also added that CSA had done everything they could to make the tour possible. CSA was also keen on keeping their inbound team from Pakistan to an extra 14-day quarantine and importing an expensive Australian tracking system for recording accurate contact details. This sudden Australian decision of postponing the tour has, therefore, raised tension in the relation of the two cricketing super-giants.
ANNOUNCEMENT: Cricket South Africa was informed by Cricket Australia that their scheduled tour to SA will not be going ahead due to Covid-19 fears.

"We are extremely disappointed by the decision of CA," Director of Cricket, Graeme Smith, stated. 🗣 pic.twitter.com/NW0ZfyMFbT

— Cricket South Africa (@OfficialCSA) February 2, 2021
What it also means though is that the New Zealand team would qualify for the first-ever WOrld Test Championships Final at Lords in June. The table-toppers India, who are yet to play England in a 4-match Test series are expected to join them. The Indian cricket team would have to defeat England by a minimum of 2 game margin for qualification, a scenario most likely in home conditions. The Australians though will make it through if the Indians fail to make it by the said margin. The strings of hope that lay in Australian hands initially are now onto the Englishmen's.