Here we go again! The Indian Premier League (IPL), is set to begin its 13th season in the UAE from September 19th, 2020. After an inevitable delay due to the COVID19 pandemic, the cricketing fraternity from India and all around the world is keen on witnessing the annual T20 carnival. IPL this year will also have a new title sponsor, Dream 11 to grace the occasion. The league has been in and around the news for almost two months now and with all sanctions achieved, one only waits for it to commence.
Each team this season will only be allowed a total of 24 players, select support staff and only 10 net bowlers to travel along. Moreover, each player will have to undergo a strict quarantine and routine tests before training as well as due course. Having said, every single franchise, every single player and every single fan is ready to play and support his/her favorite team. Here's a series with an individual look at the capabilities, balance, strengths and weaknesses of the eight IPL teams.
Kolkata Knight Riders:
Kolkata Knight Riders are always known for their fighting spirit. Over the years, the team has shown resilience, aggression and determination to the very best. Revolving around a fixed core of Indian as well as foreign players, the Knight Riders are also home to young budding talents. The current team too sports a great mix of players and like it has been for a few years now, the team is one of the contenders for the title this season.
Captain :
Captaincy for Kolkata Knight Riders has seldom been an issue so Sorav Ganguly and Gautam Gambhir have led the side exceedingly well throughout seasons. Dinesh Karthik's evolution as a captain and his ability to back the youngsters has also garnered praise. However, towards the later part of the tournament last year, his difference of opinion with the mighty West Indian and fellow teammate Andre Russell has put the spot in jeopardy. The inclusion of Eoin Morgan to the side is also expected to add pressure on the captaincy conundrum. The players, newly appointed coach Brendon McCullum and the support staff have all shown faith towards Karthik to continue as a captain. The Karnataka-born himself is confident of making things right with Russell and performing to the best of his abilities. At the very least, this minute unrest with captaincy promises a healthy competition.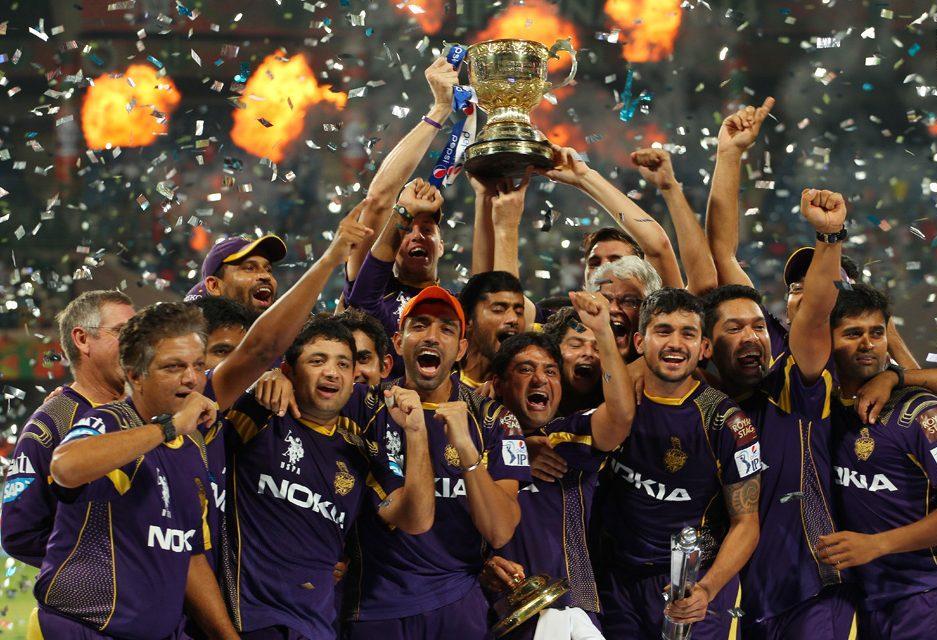 Best Result:
Champions, IPL 2012 and IPL 2014. (The last time UAE hosted IPL)
Transfers and New Buys:
Kolkata Knight Riders let go of two of their senior veterans, Chris Lynn, Piyush Chawla and Robin Uthappa. Having a balanced squad even then, they went into the auction this season with a sole motive to strengthen an already stable side with options. The only potential void of an international fast bowler was filled by the inclusion of Pat Cummins. Kolkata made sure to secure the mighty Australian with the highest bid in the auction this season. They also have a back up with the New Zealander, Lockie Ferguson.
While the home talents of Siddhesh Lad, Nikhil Naik, M Siddharth and Rahul Tripathi also found a new home in Kolkata, the two-time champions went in for the English white-ball superstars Eoin Morgan and Tom Banton. One other promising and one of most looked forward purchases was Chris Green. The leg spinner was mighty impressive in the Big Bash last year and might play a huge role in UAE's slow and turning tracks.
Strengths and Key Players:
The solid core of consistent players,up at the top and in the middle order is one of KKR's largest strengths. Shubhman Gill's brilliance at the top finds Sunil Narine's fearlessness for support. The stability from Nitish Rana at No.3 cannot be underestimated either. The firepower with the bat in the middle order, with the likes of Eoin Morgan, Dinesh Karthik and Andre Russell is worth scaring oppositions with ease. Each of them is capable of turning matches on its head single handedly. The fact that all three come in with a strike rate in excess of 150 makes the batting more interesting. Eoin Morgan coming in with rich white ball form makes him even more lethal.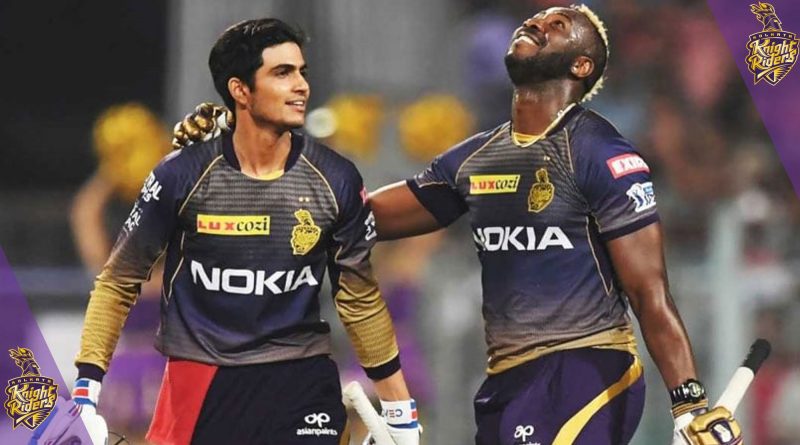 The bowling attack seems to have shaped well. Pat Cummins is expected to play the majority of the tournament. It is not only a great boost to the bowling but is also an able support to the young Indian bowlers. The talents of Prasidh Krishna, Shivam Mavi and Kamlesh Nagarkotti have all proved their worth with the ball and would be keen on continuing the same. This year, the Kolkata Knight Riders also have choices to field a third spinner alongside Sunil Narine and Kuldeep Yadav. Varun Chakraborthy, M Siddharth and Chris Green would be eager to get some quality performances under their belt.
Weaknesses:
Too many cooks spoil the broth. One only hopes it is not the case with the Kolkata Knight Riders. Eoin Morgan's entry post a surreal English white-ball season has raised eyebrows with regards to Karthik's captaincy. While Russell and Cummins are also expected to be a part of the leadership group, their equation with one another and with the team are yet to be seen. The only other concern for the squad is the form of its Indian players. Playing after a huge gap of almost 6 months, the management will look to get them to their optimum best as soon as possible. If the likes of Kuldeep and Mavi play to their potential, there is no stopping Kolkata at all.
Expectations:
It is arguably one of the strongest sides on paper. Kolkata Knight Riders is known for pulling off miracles and massacring even the toughest of bowling attacks on most days. With a good mix of players against both pace and spin, and with enough options to choose from, Kolkata is one of the teams to look forward to this season. Given no injury concerns, it is safe to assume them getting into the playoffs with a relative ease.
Kolkata Knight Riders: Squad
Dinesh Karthik (c)(wk), Andre Russell, Kamlesh Nagarkoti, Kuldeep Yadav, Lockie Ferguson, Nitish Rana, Prasidh Krishna, Rinku Singh, Sandeep Warrier. Shivam Mavi, Shubman Gill, Siddhesh Lad, Sunil Narine, Pat Cummins, Eoin Morgan, Varun Chakravarti, Tom Banton, Rahul Tripathi, Chris Green. Nikhil Naik, M Siddharth
ICN360's Best Possible Kolkata XI:
Dinesh Karthik (c)(wk), Shubhman Gill, Sunil Narine, Nitish Rana, Eoin Morgan, Andre Russell. Pat Cummins, Rinku Singh/Rahul Tripathi, Prasidh Krishna, Kuldeep Yadav, Shivam Mavi/Kamlesh Nagarkotti.