With all the success he's had with Mumbai Indians in the IPL, Rohit Sharma has been knocking on the doors of the Indian Limited Overs captaincy for the longest of times, and him being Kohli's successor is a surprise by no means. While Kohli did mention his desire to captain the Indian team at the 2023 ODI World Cup, split captaincy within white-ball cricket is rationally impractical. Perhaps this explains the recent move from BCCI to appoint Rohit as the full-time LoI captain. But was it needed to be played out the way it did?
A more radical cricket fanatic would look at the international records for Virat and even wonder if even the initial switch in leadership was required. Virat Kohli in ODIs enjoys a surreal win percentage of 70 winning 65 of the 95 games played. Meanwhile, in the T20Is, the number only drops ever so slightly to 65 in 50 T20Is. He's scored more than 10000 runs as a skipper across formats and his batting average due course surpasses most others, despite the desponding fact that the maestro hasn't reached three figures for over two years now. He's had those odd blemishes with the team selection, but more importantly, Virat has led India to an unfathomable series win in SENA countries. He, alongside Ravi Shastri, built the winning culture in the Indian team imbibing a fighting mindset into each and every individual.
It only took BCCI and the Selection committee an email footnote to displace Virat Kohli of the ODI captaincy. A formal announcement could have perhaps helped the environment, media, as well as fans, settle in well with the change but was not meant to be. A celebratory post from BCCI also came in more than a couple of hours after the official announcement. A few reports suggest that Virat was given a 2-day ultimatum to resign as captain, at the end of which BCCI went forward to make the announcement themselves. Again, could have been more formal, more elaborate, and (dare I say) more respectful.
"It's a call that the BCCI and the selectors took together. Actually, the BCCI had requested Virat to not step down as the T20I skipper but obviously, he did not agree. And the selectors then did not feel it right to have two different captains for two white-ball formats. So it was decided that Virat will continue as Test captain and Rohit will take over as the white-ball captain. I as President personally spoke to Virat Kohli and the chairman of selectors has also spoken to him. We have full faith in Rohit Sharma's leadership abilities, and Virat will continue as the Test captain. as BCCI, WE are confident that Indian cricket is in good hands. We thank Virat Kohli for his contributions as captain in the white-ball format."

– BCCI President Sourav Ganguly to ANI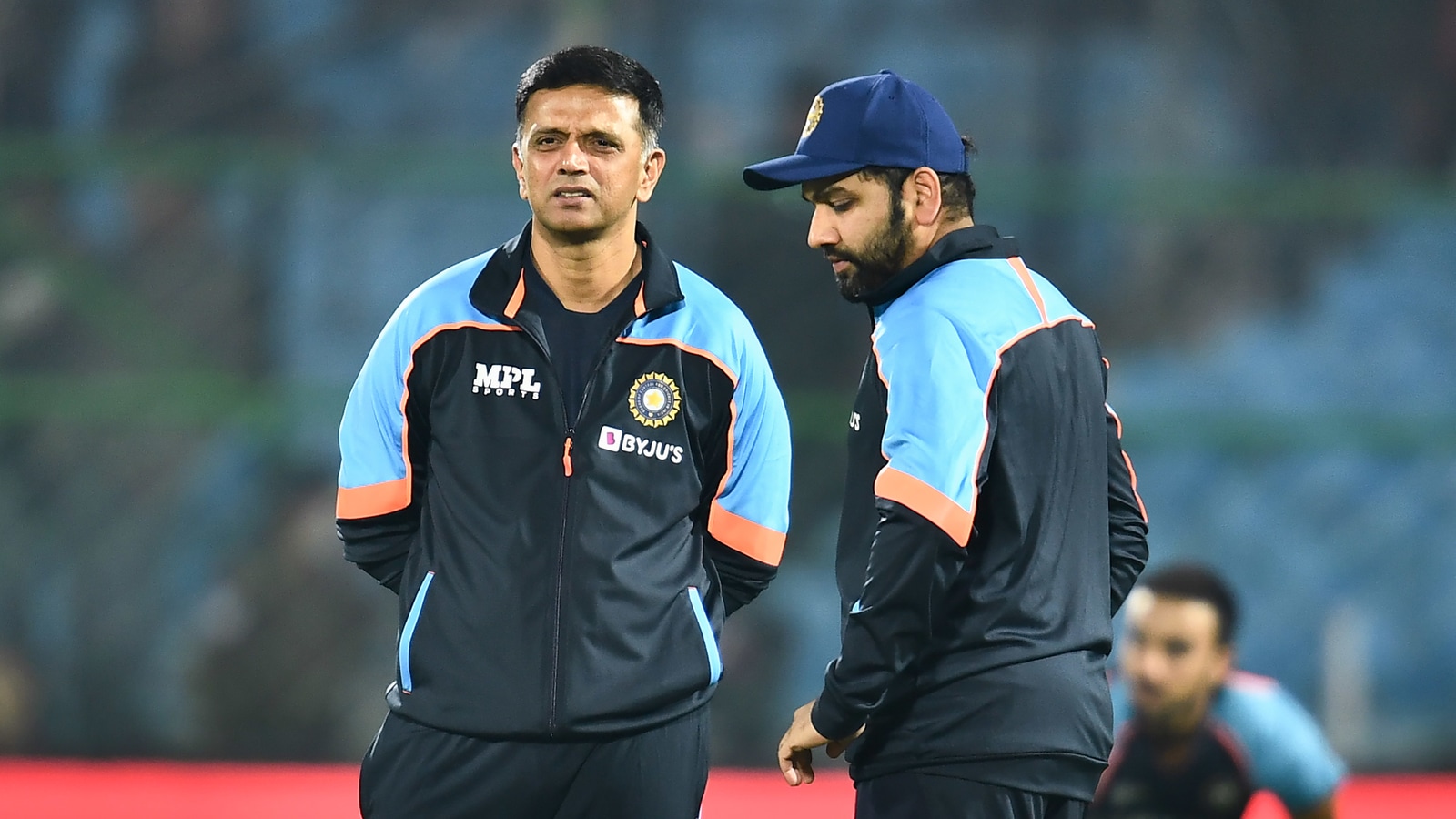 However great a player Virat Kohli is, this is the time to reach out to him. It is inevitable he will feel a sense of loss. It is always tricky with two captains when both are playing all formats and it is critical Dravid, Kohli and Rohit are comfortable and have a common vision

— Harsha Bhogle (@bhogleharsha) December 8, 2021
Adding more emphasis on the discrepancies between the board and Virat is the fact that usually vocal with his opinions, the Indian Test skipper is yet to comment on BCCI's decision. While it is unlikely of him to let it affect his game, the sequence of events is sure to have affected his cordial relationship. Moreover, with the South Africa tour a few days away, it is now up to him, Rohit Sharma and coach, Rahul Dravid to stay on the same page. One will know in a few days' time how good/bad things turn out to be, but as an ardent Indian fan, it hurts to have witnessed the rift.
Makes sense, but could've been handled better!