Smit Patel hit the winning runs for India in the U19 World Cup of 2012. Today 9 years and a few domestic seasons later, he has decided to leave the Indian domestic circuit to live the American dream. The wicketkeeper-batsman has traveled across the country playing for Gurjat, Tripura, Goa, and Baroda in the domestic competitions but didn't quite make it to the top. His family shifted their base from Gujrat to Pennsylvania in 2010 and have a green card ever since facilitating Smit to look for a prolonged cricket career in the states.
"It's a new innings for me," Patel told ESPNcricinfo from Arizona, where he is representing the New Jersey Blackcaps, a club side, at a weekend tournament. "It's been a different sort of a journey. Starting with the highs of the Under-19 World Cup, then the frustration of not finding a place as a wicketkeeper, and then moving four teams [Gujarat, Tripura, Goa, and Baroda] within India for opportunities.
"All this is bound to happen when there's stifling competition, so I've got no complaints. I'm blessed to have played for India at a world event – few get that chance. So I'm moving on with happy memories. All my paperwork with the BCCI is complete. I've sent in my retirement letter. So the India chapter of my cricket career is over. If I return, it'll only be to train here for a month or so every year when it's snowing back in the US."
Leaving Indian cricket is easy by no means, but with a 2-year Major League Cricket (MLC) contract and an opportunity to play for the Barbados Tridents in the upcoming CPL 2021, Smit feels it is the right time to bid adieu to the country.
"Yes, having played for 12 years in India, to suddenly pack up and leave can be intimidating," he said. "But since my family was already here and they have set themselves up here, the decision was somewhat easier than just having to turn up here and look out for yourself. I'd been doing that in India for a decade now – living there to just play cricket and come back here during the off-season. I'd spent nine months of lockdown last year here, and I've been back here since April. Also signing up with MLC was a surety that I'm part of a system here."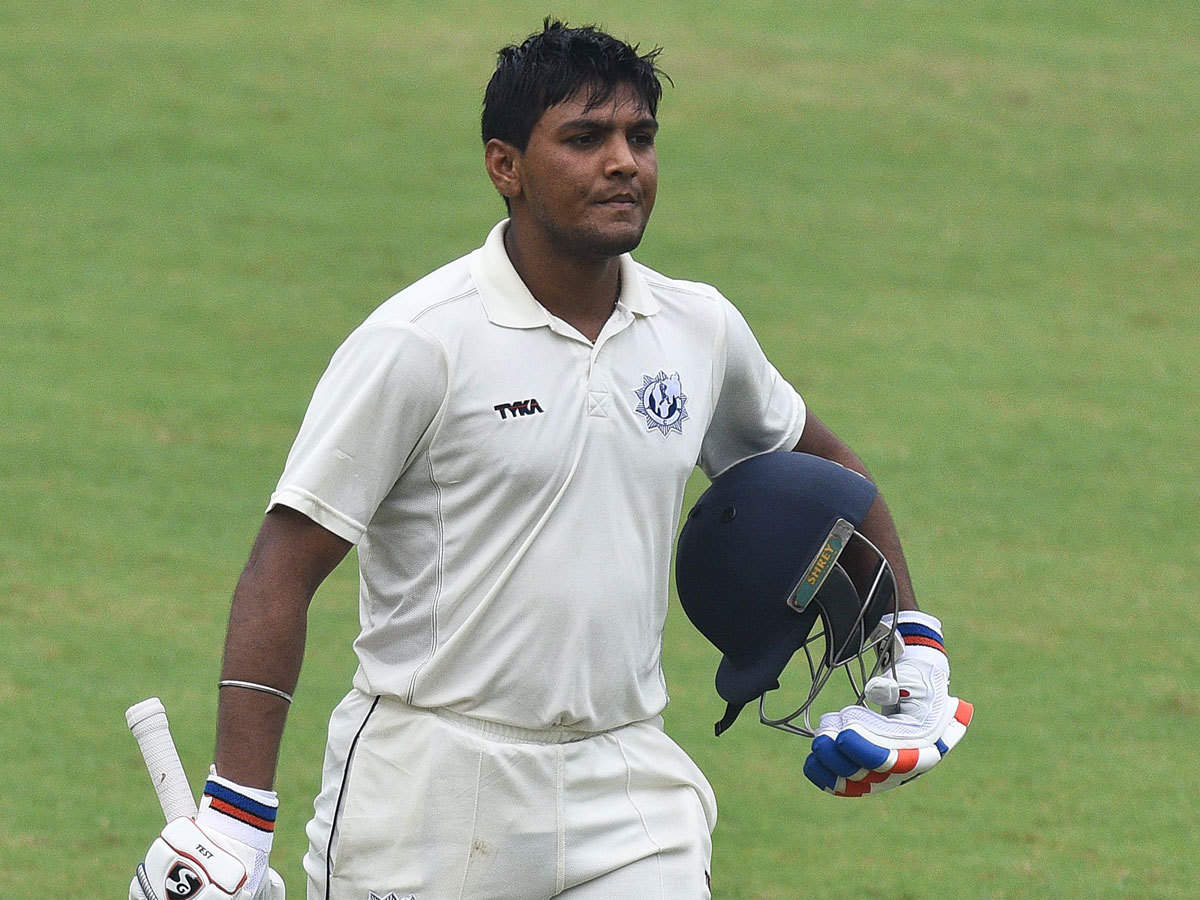 Patel's cricket career in India never had the required momentum to succeed. After helping India win the U19 World Cup with captain Unmukt Chand, B Aparijith, Sandeep Sharma, and a few others, Smit found himself in the Gujrat reserves for a couple of seasons. The frustration of not being picked took him to Tripura but he still couldn't capitalize. Patel then went through to play as a guest player for Goa and eventually to Baroda in search of a better fit. In the total 55 games that he played, Patel finished with 3278 first-class runs with an average close to 40, including 11 centuries and 14 half-centuries.
"No doubt I've moved around teams, but I only did that because I didn't want to stagnate and get opportunities wherever I could," he said. "I didn't get picked in the IPL either, so I had to find ways to keep the wheel turning. I've had good stints at all the teams I've represented. Tripura and Goa were challenging because I was playing for teams wanting to prove themselves."
To be eligible to play for the USA, one needs to live in the country for at least three years – including at least nine months in a year. In an ideal scenario, Patel should be allowed to play in late 2022. At 29 then, he believes he would still have his best years to come. He has already spent some time training with the USA captain Saurabh Netravalkar (who himself hails from an Indian U19 Team of 2010) and new head coach J Arun Kumar.
"I spent a bit of time at the national camp, met JAK and the others," Patel said. "They have been pretty welcoming of me and the decision I've taken to try and forge a career here. I still must score runs, perform well and do everything asked of me to get selected. Mere eligibility doesn't guarantee anything, but I'm willing to put in the hard work and try and carve out the second coming of sorts in my career in America."