International cricket has been graced with a few veterans of the game, many of them being remembered for their stellar performances. Over the years, many talents with bat, ball or in field have made their mark in cricket across formats. Interestingly, a few have also made their presence felt with their unique cricketing styles. Pakistan's Fawad Alam in the second Test vs England catched eye-balls with his unusual batting stance. Reminiscing the likes of Shivnarine Chanderpaul, here's a look at the Top 7 most weird batting stances in international cricket.
1. Shivnarine Chanderpaul:
The Windies legend had a unique style of batting overall. He would start by taking a typical West Indian guard and carry along with the bat torturing the bowlers to the core. His batting stance too garnered a lot of attention. With an open chested stance facing the bowler, the left hander rested his bat in front of his legs Almost as if he stood at 90 degrees, normal to the direction of the pitch.
However, Chanderpaul enjoyed ample success throughout his prolonged international career. He went on to score more than 30 Test centuries with an average in excess of 50. Moreover, throughout the late 90s and 2000s, Shivnarine Chanderpaul and his batting stance was an inspiration for many in this cricketing world.
2. Fawad Alam: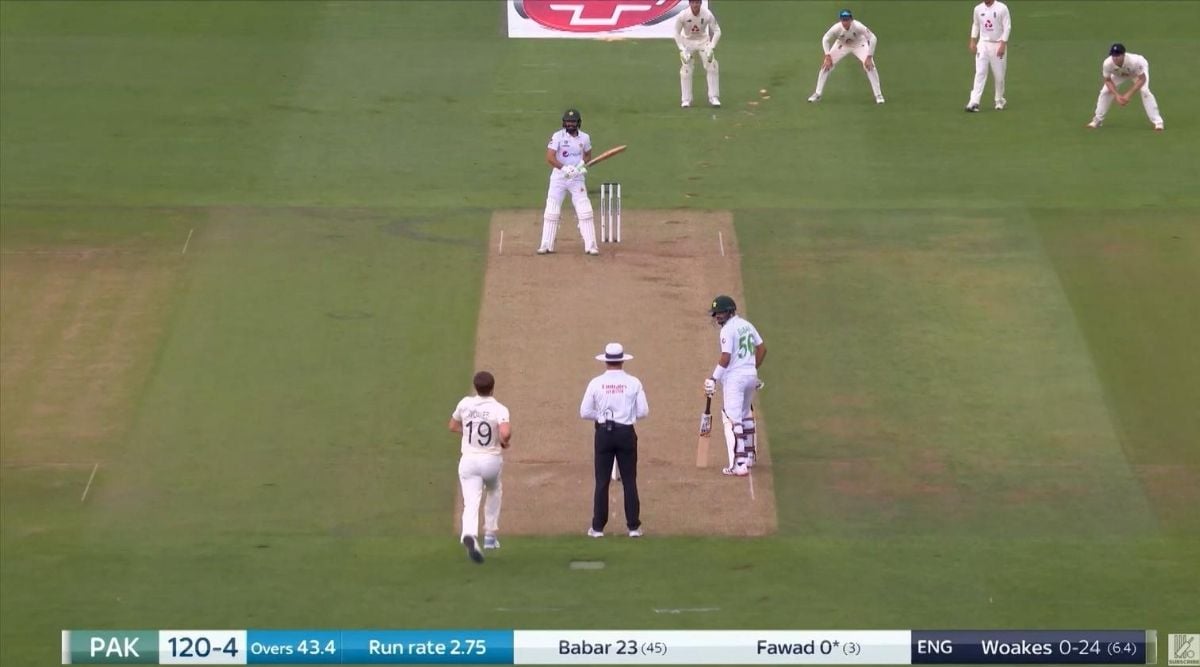 The Pakistan batsman returned to international cricket after a huge gap this week. Though he did not trouble the scorers much in his short stay, he gave the world a frame to savour. Fawad Alam can be safely regarded as one of the descendants of Chanderpaul's batting stance. Front-on and open chested, Alam plants his front foot on the 6th stump down leg, only to get it in front once the ball is delivered. He is said to have a better view and freedom to move with the bat but unfortunately, hasn't enjoyed much success as yet.
3. George Bailey:
The ex-Australian captain had one of the most weird batting stances the world ever witnessed. He stood with his back facing the bowler and the chest facing the point fielder. His backfoot remained side-on making it funny for the viewers to watch.
Once explaining his reason behind the same, Bailey said that it was his tendency to turn hip towards the bowler swinging it back that created problems. The stance was therefore one of the ways to avoid the mishap.
4. Rory Burns: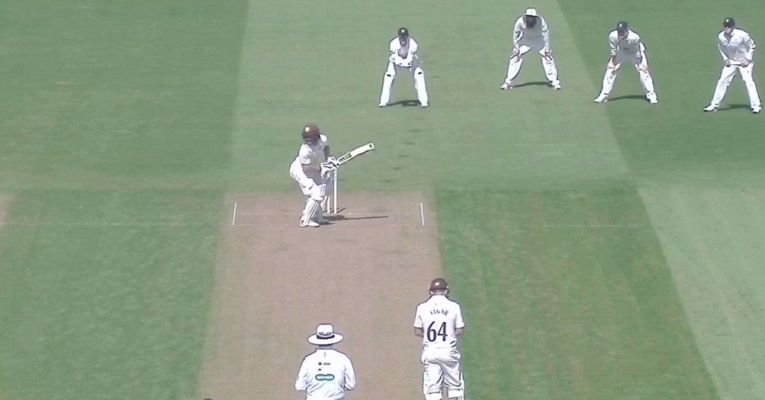 The current England opener has a fairly usual hand and leg position but head falls down with his chin rubbing against the right shoulder. He prefers to keep his dominant left-eye on the ball at all times and the routine allows him to ensure the same. Still in his fairly young international career, Burns has enjoyed mixed success but has been talked about more for his batting posture.
5. Kevin Pietersen
Kevin Pietersen is regarded as one of the most prolific England batters to have played the game. He complimented his unique batting style with serious aggression. He would stand with his feet barely resting on their outer edges. It was his high backlift that allowed him to generate power. At times, he would also shuffle around the crease to make living more difficult. KP scored more than 13000 international runs with 29 hundreds.
6. Abhishek Nayar
Abhishek Nayar played for the Indian team only once but was a familiar name going around in the domestic circuit. More so known for his batting stance than the all-round cricketing ability, Nayar was also a part of Mumbai Indians, Rajasthan Royals and Kings XI Punjab in the IPL. Nayar was a left hander and would stand with feet wide apart squatting down. His stance was funny to look for people from outside but did him all good in his career.
7. Steve Smith

The Australian great is largely known for his antiques on the cricket field. Standing with a bizarre stance, Smith also plays around with a swerving bat like a sword every now and then. He also bats with an extremely high back lift and irritates the bowlers with shuffling across too much. Having said, Smith is one of the living legends and one of the extraordinary talents to have ever graced the game.