The England Cricket Board (ECB) is set to welcome domestic cricket back in the country. ECB on Friday confirmed that a shortened domestic tournament, named after former England captain Bob Willis, will be played between its 18 county members starting August 1. Willis, England's former captain and a legendary fast bowler died last December. The competition will serve as a perfect celebration of his cricketing memories.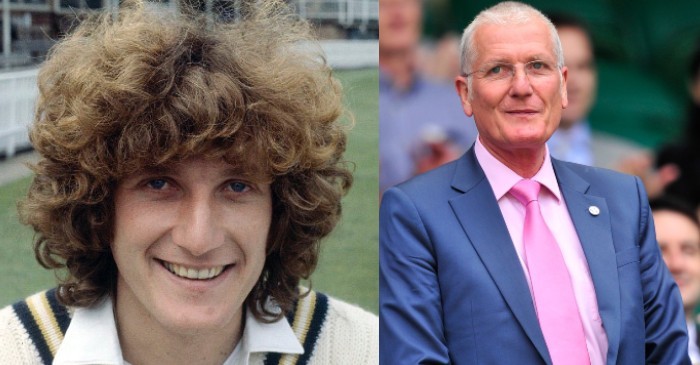 "What a great gesture it would be. Bob was always championing a truncated county season with a final involved in it as well. It might fit both poignantly and be in the right way he would have wanted." – Lancashire cricket director, Paul Allott
Bob Willis Cup for County Championship from August 1:
The decision was taken after the ECB members shared a close vote between the red-ball and white-ball competitions. Neil Snowball, ECB managing director of county cricket, elated to announce the news said, "The enforced break due to Covid-19 has provided a challenging period for the county game, during which time the 18 first-class counties have been united with a common goal to get back to our core function of playing cricket.
"The commitment of the chairs and chief executives of the first-class counties to work together to achieve that ambition has been resolute, and we will remain in close discussion as we continue to assess risk factors that need to be mitigated in order to ensure the safety and welfare of their players, coaches and staff. We are all delighted that agreement has been reached across the game. We are now in a position to look forward to and prepare for a new men's domestic season starting on 1 August."
The four-day County championship will feature three regional groups of six teams. Each team will contest five first-class games with a five-day final expected to be played at Lord's. ECB has also managed to convince the reluctant counties to participate in the curtailed edition of the annual Vitality T20 Blast. England's domestic T20 tournament will be played from August 27. The detailed schedules of competitions of both formats will be announced later. "The selected venues would contact ticket holders for men's domestic matches and first-class county members to inform them of the options available to them after a new fixture schedule has been announced", the ECB said.
England Cricket: Moving Forward
England Cricket have already begun their Test series against the West Indies at Southampton. They are also in complete readiness of hosting both Ireland and Pakistan for an ODI and a Test series respectively. The country has thankfully managed to control the increasing scare of COVID19 pandemic. The England Government had granted permission for cricket practice last month. Meanwhile, other sports including football – the English Premier League – have already resumed their season.
The resumption of cricket will certainly provide a great boost to cricket, not only in England but across the globe. England will also become the first country to resume its domestic Test championship by virtue of this competition. With matches to be telecasted Live across online streaming platforms, one also expects cricket fans from all around the globe will remain in a closed knit. We at International Cricket Network ICN360 eagerly look forward to an exciting English summer as well.