On this day in 2019, somewhere around this time, the nation wept.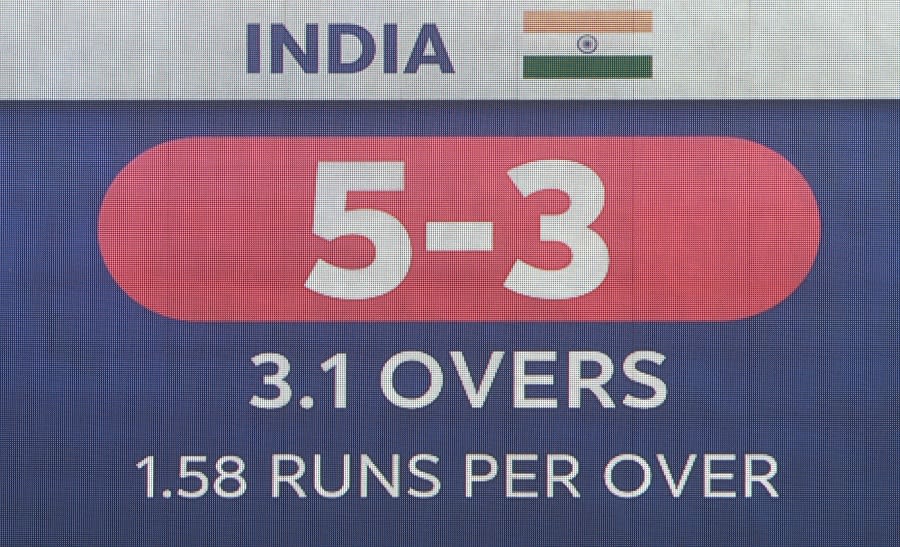 India down and out after "45mins of poor cricket" in the ICC World Cup Semi-finals against New Zealand, had fought their way back to stay in contention. The target had started to seem within reach for the first time when a rush of blood saw Ravindra Jadeja bow out after a match-saving inning. Batting on 77 of just 58 balls Jadeja, who seemed to be playing on a completely different wicket, was held in the deep in an attempt to up the ante. Bhuvneshwar Kumar walked in but importantly, alongside him and also on strike was India's most trusted and most dependable finisher Mahendra Singh Dhoni.
That World Cup had not seen MSD at his best, but the maestro still carried the hopes of a billion people with him. The stage was set for him to fire, and to get India to the finals – closer to the coveted silverware that eluded India since 2013. Bhuvi and Dhoni together had pulled out miracles previously. Bhuvi's only ODI half-century came in a rescue run-chase against the Lankans with MS Dhoni at the other end. One of his best Test performances came through during Dhoni's marathon double hundred against Australia, and hence the pair gave enough reasons for all Indians to cling on to their hopes. To remind you, India needed 31 of the last two overs then.
Lockie Ferguson, entrusted with bowling the penultimate over, fired up a short ball outside off first up. Quick to pounce on to the length, MS Dhoni air-borne sythed it over backward point for a maximum. Much like what he did to Thisara Perara in the World Cup Final of 2011, Dhoni's fast hands had gotten the most out of the short ball. The shot was a glimmer of hope for the Indians and a warning for the Kiwis that the match was not done yet. A dot ball followed the maximum, India needed 25 off the last 10. It was a difficult task, but the only sanely possible way of pulling it off was for Dhoni to face each of the remaining 10 deliveries.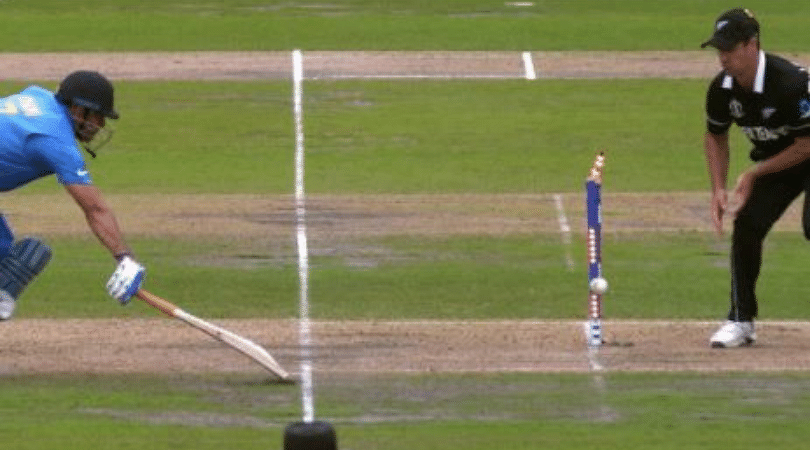 On the body, the next ball, MS Dhoni managed to push it through towards the vacant square leg and set off. No one on the entire planet even doubted the thought of the second run but the completion of it wasn't meant to be. 47 out of 49 times had Dhoni won it for India unbeaten in a run-chase, that day wasn't one of them. A superhuman-esque direct-hit from Guptill caught Dhoni inches short of the crease. A billion hearts missed a beat back home, and the final nail in India's coffin was put through. "Why didn't he dive?" echoed through everyone's mind. Perhaps also Dhoni's as he walked out weeping, for the first time in his career. And as it turned out, also the last time.
It's a day, a memory, a moment one would never forget how much ever disastrous it be. Not for the 18-run loss that India was imposed with but just for that one man. A run-out in his first innings, a run-out in his last, what transpired in between was extraordinary and magical. The man who taught every single bit of cricket newly to fellow Indians, the one who cultivated the habit of winning, the one who graced cricket's every single crown like a true King, and the man who revolutionized cricket for generations to come – MS Dhoni was, is, and will be a celebration that never sees its end.